To preserve and perpetuate Native Hawaiian culture by educating, engaging and connecting with communities both near and far.
E komo mai (Welcome)!
​
E Ala E Hawaiian Cultural Center is excited to open its doors to everyone who loves all things Hawaiian! We are an organization that offers workshops, seminars, and cultural events, with exclusive pricing and benefits for its members!
NATIVE NARRATIVES
OPEN MIC
RISE! KEIKI CULTURAL CLASSES BEGIN
'AINA (LAND)
KUMU KALEO TRINIDAD
ALOHA 'AINA WORKSHOP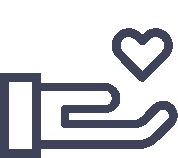 "'A'ohe pilo uku."
Even a small gift is appreciated